Dr. Maria Meletiou-Mavrotheris (Director)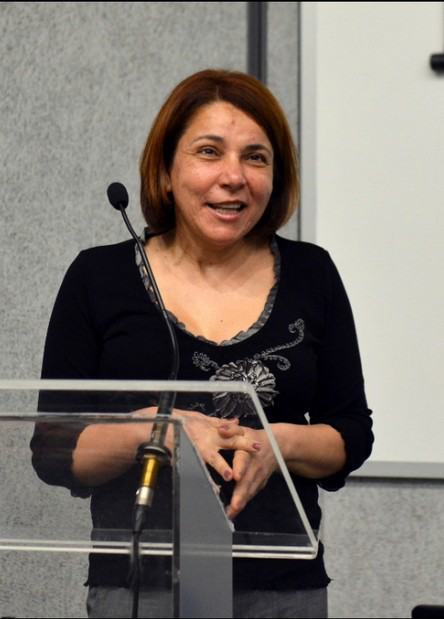 Dr. Maria Meletiou-Mavrotheris is a Professor at the European University Cyprus (EUC) and Director of the Research Laboratory in ICT-Enhanced Education.  She has a Ph.D. in Mathematics Education (University of Texas at Austin), an M.Sc. in Statistics (University of Texas at Austin), an M.Sc. in Engineering (University of Texas at Austin), an M.A. in Open and Distance Learning (UK Open University), a B. A. in Mathematics (University of Texas at Austin), and Teacher's Diploma in Elementary Education (Pedagogical Academy of Cyprus).  She has established a respected research record through several publications in scholarly international journals, and has managed to obtain considerable funding in support of her research. Indicative EU-funded programs in which she has participated in the capacity of coordinator or research collaborator, include H2020, Erasmus+, LLP-Grundtvig, Socrates Minerva and Comenius, Leonardo da Vinci, and Eureka. All of these multinational programs focus on technology-enabled education, specifically on the use of innovative technologies in teaching and learning at the school and higher education level, and in vocational training.
Dr. Christos Dimopoulos (ICT coordinator)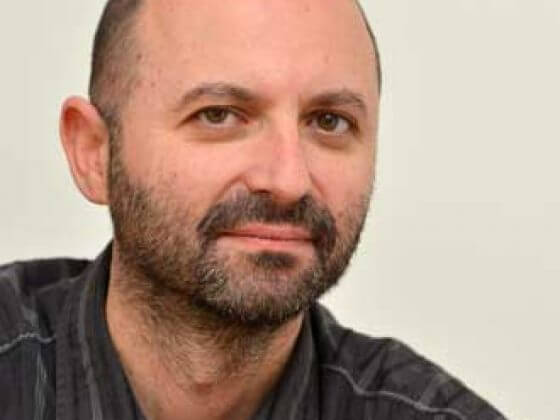 Christos Dimopoulos is an Associate Professor of Computer Science & Engineering at European University Cyprus. Christos is predominantly active in the area of Decision Sciences, with vertical applications in the areas of Disaster Research, Occupational Health & Safety, & Educational Technology. He is the co-Director of CERIDES (Centre of Excellence in Risk & Decision Sciences). He currently coordinates and works in a significant number of EU-funded projects.
Prof. Andreas Efstathiou (Special advisor)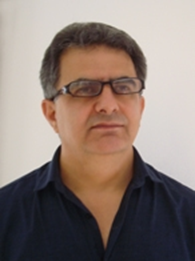 Prof. Andreas Efstathiou was educated at Queen Mary, University of London. He held positions at Queen Mary & Westfield College (1989-1992), University of Hertfordshire (1992-1995) and Imperial College London (1995-2001) before joining Cyprus College which evolved into European University Cyprus (EUC). He has published more than 100 papers (h-index 40) in refereed journals and 30 papers in conference proceedings. His research interests lie in the area of infrared astronomy and cosmology, galaxy formation and evolution, star formation and active galactic nuclei. He has done pioneering work on radiative transfer modelling of the spectral energy distributions of galaxies and has developed models for the emission of almost every type of galaxy over their complete spectrum. His models have also been used for the interpretation of galaxies discovered in a number of extragalactic surveys (IRAS, ELAIS, FIRBACK, SWIRE, AKARI, SCUBA, SHADES, HerMES, Planck, WISE, ALMA). He participated in extragalactic surveys with the Infrared Space Observatory (ISO), the Spitzer Space Telescope and the submillimetre camera SCUBA. He is currently involved in the scientific exploitation of surveys with the Herschel Space Observatory and a survey that searches for highly extinguished supernovae and tidal disruption events in luminous infrared galaxies using adaptive optics on 10-meter class telescopes. He also continues his work on radiative transfer modelling of galaxies. In the period 2005-2008 he was chairman of the Department of Computer Science and Engineering and in the period 2011-2014 he was Deputy Dean of the School of Sciences. He is currently Vice Rector of Research and External Affairs and Secretary of the Cyprus Research and Innovation Foundation.
Dr. Katerina Mavrou (Assistive Technology specialist)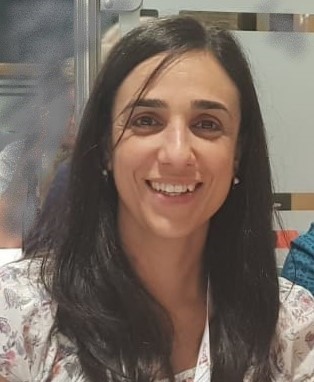 Dr. Katerina Mavrou is an Associate Professor in Inclusive Education and Assistive Technology at the European University Cyprus, where she teaches undergraduate and graduate courses in inclusive education policy and practice and course of technology and disability, at the Department of Education Sciences and the Department of Health Sciences. She holds a PhD in Technology and Inclusive Education, from the University of Birmingham. She has prior experience as a special education teacher and as an assistive technology coordinator at the Cyprus Ministry of Education. Her research interests focus on assistive technology and inclusive education policy and practice, and universal design for learning. She is actively involved in European and global projects, associations and initiatives especially for promoting human rights for disability, accessibility, digital inclusion and assistive technology. She is currently the President of the Association for the Advancement of Assistive Technology in Europe (AAATE), one of the founding members of the Global Alliance of Assistive Technology Organization (GAATO).  She is also actively involved in initiatives (GATE & GREAT) of the World Health Organization, working towards the development of the policy and research agenda for promoting assistive technology as a priority in low income countries.  Further, she is the Cyprus National Contact Person of EASTIN (Global Assistive Technology Information Network)and has been the national expert at the Academic Network of European Disability experts (ANED). She has participated in various locally and internationally funded projects. A number of these have been European co-funded projects which deal specifically with issues of inclusive education (e.g. ESIPP, Living Book, ReadTwinning), social inclusion (e.g. BONDS, SIDE), accessibility and assistive technology (e.g. ENTELIS+, NEMO). Her publication record includes peer reviewed journal papers, book chapters and reports, scientific encyclopaedia entries, policy position papers, and two edited book volumes.
Dr. Konstantinos Katzis (ICT specialist)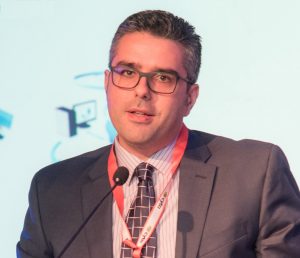 Dr Konstantinos Katzis received his BEng degree in Computer Systems Engineering and his MSc degree in Radio Systems Engineering from the University of Hull in 2000 and 2001 respectively. In 2006, Dr Katzis received his PhD degree in Electronics from University of York (UK). His current research interests include dynamic spectrum access and cognitive radio, architectures for 5G and beyond, wireless communications from aerial platforms and IoT Health network architectures. Recently, he received the Fulbright Visiting Scholar fund to work on his proposal "Requirement Analysis of 5G Networks Supporting IoT-Health Applications" in collaboration with NIST (US). He currently holds the position of the secretary of IEEE1900.6 standard and co-Chair of IEEE2733 (Sub-Group: Use Cases and Scenarios). He has served as a management committee member of COST actions: 297 (HAPCOS), IC0902 and CA15014 (IRACON). He has been actively involved in STEM education related projects looking into applying state-of-the-art technologies in High Schools and Universities. He has worked towards promoting attractiveness in Engineering and STEM education in secondary schools across Cyprus. Currently, he is programme committee member of the Framework Programme H2020 for Space and the national technical expert for the Euro – Quantum Communication Infrastructure. He has significant research experience in a large number of projects. His research accomplishments also include the publication of a considerable number of journal articles and book chapters. Dr Konstantinos Katzis is an Associate Professor and Vice-Dean of the School of Sciences at European University Cyprus.
Dr. Constandina Charalambous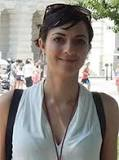 Constadina Charalambous is an Assistant Professor of Language Education & Literacy at the European University Cyprus where she teaches both undergraduate and postgraduate courses. She holds a PhD in Sociolinguistics & Education (King's College, 2009). Her main research interests evolve around language education, literacy and multilingualism, in relation to larger cultural and socio-political ideologies and especially in relation to peace education and reconciliation. She has also a long-standing interest in teacher training and teacher professional development and has been involved in many teacher education programmes both for pre-service and in-service educators (topics include: Peace Education, Human Rights Education, Refugee Education, Digital Literacy, etc). Her most recent work focuses on the use of technology and augmented reality for literacy and literature teaching, as part of two K2 Erasmus+ projects: (a) "The Living Book Project" in which she was co-coordinator; and (b)"Readtwinning" in which she serves as the coordinator of the national team. Both projects involved extensive teacher training and the creation of pedagogic materials. She has received funding from Leverhulme Trust, British Academy, Fulbright and European Union.  She is currently coordinating a project funded by Restart Excellent Hubs (RIF) entitled "Politicization of Identity in Diaspora". Her work is published in various international journals, edited volumes, and special issues. She has also co-authored monograph at CUP (2016) and co-edited a Special Issue at the Journal of Sociolinguistics (2020) and she is currently co-editing a book (Taylor & Francis).
Dr. Pericles Cheng (ICT specialist)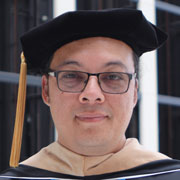 Dr. Pericles Leng Cheng has been a lecturer at the European University Cyprus since the Fall semester of 2003. He is the Head of Technical Development at CERIDES (Center of Excellence in Risk and Decision Sciences). He has taught various core courses such as Database Management Systems, Operating Systems, Networks, Programming and Robotics. Dr. Cheng received his Bachelor of Science in Computer Science degree in 2001, his Master of Science in Computer Science degree in 2003, both from the University of Texas at Austin and in 2017 he received his Doctor of Information Technology degree from Walden University. In 2009, Dr Cheng became a CISCO Certified Academy Instructor and has been teaching CISCO certification courses for Computer Science and Engineering students. In 2010, Dr Cheng was involved in a University-lead project to build a blended learning laboratory and incorporate blended learning in the university courses by training other instructors in using the Moodle e-learning platform and how to create blended courses. Dr. Cheng also received a grant from Google's Computer Science for High Schools initiative and through that grant has trained hundreds of high school teachers in the use of robotics in education. Dr. Cheng's areas of interest include robotics, databases, networking, e-learning as well as embedded programming.
Dr.  Marina Appiou-Nikiforou ()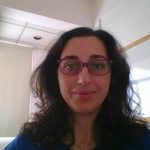 Marina Appiou-Nikiforou is an Assistant Professor of Mathematics. Marina holds a Ph.D. in Pure Mathematics (University of South Florida, United States), a M.A. in Mathematics (University of South Florida) and a B.Sc. in Mathematics (University of Cyprus).  Her research interests include Geometric topology and algebraic structures. More specifically, she focuses on Knot theory and quandle cocycles. In the past few years, she is also interested on how technology affects teaching and learning mathematics and statistics at college level students. She has been worked in other Erasmus+ projects concerning Mathematics education and Technology, like developing open educational resources for teaching math in high school level using gamification and implementing Jupyter notebooks for teaching math and physics to college level students. Moreover, she is promoting the idea of the use of ICTs and open educational resources in higher education. She is also considering on using learning trajectories as a tool for instruction in STEM education.
Dr. Andreas Grondoudis (ICT specialist)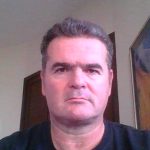 Andreas Grondoudis is an Assistant Professor of Computer Science in the Department of Computer Science and Engineering at the European University Cyprus. Andreas has a strong software development background with experience in bespoke software solution implementations using industry standard technologies and tools. Before coming to Cyprus he worked as a senior developer for an IT company in Sheffield, UK. His original research work was based on the specification technology known as x-machines. In addition to software engineering; his interests and area(s) of knowledge span from system specification, programming and database design to communications, networking and networking security to formal description techniques, formal methods and their utilization for the development process of communication network protocols.
Dr Panagiota Konstantinou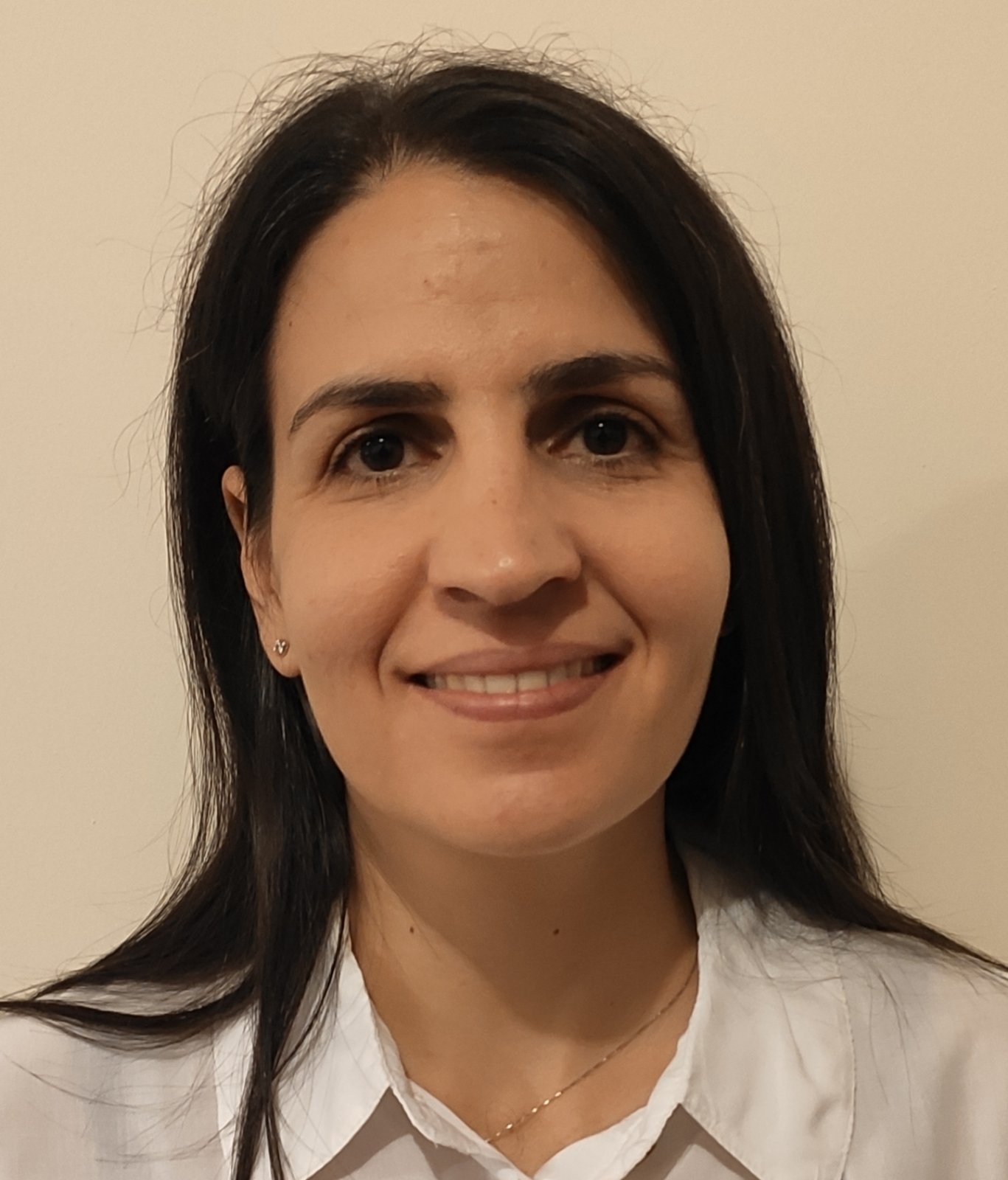 Dr Panagiota Konstantinou received her bachelor degree in Mathematics from the University of Cyprus in 2001. She then continued her studies in the USA, where she received her Master Degree and PhD in Mathematics from the University of Arizona, in 2003 and 2006 respectively. After her graduation, she worked as lecturer at Frederick University Cyprus for five years. Additionally she worked as a visiting instructor at the Summer Program for the Mid-Career Master in Public Administration program of Harvard Kennedy School for the summer terms of 2006-2013 and 2020. Dr Konstantinou is currently working for the Ministry of Education, Culture, Sport and Youth of Cyprus as a high-school teacher as well as a reviewer in the curriculum development sector of the Ministry. Her current research interests include mathematics education, differentiation of teaching and learning, and immersive technologies.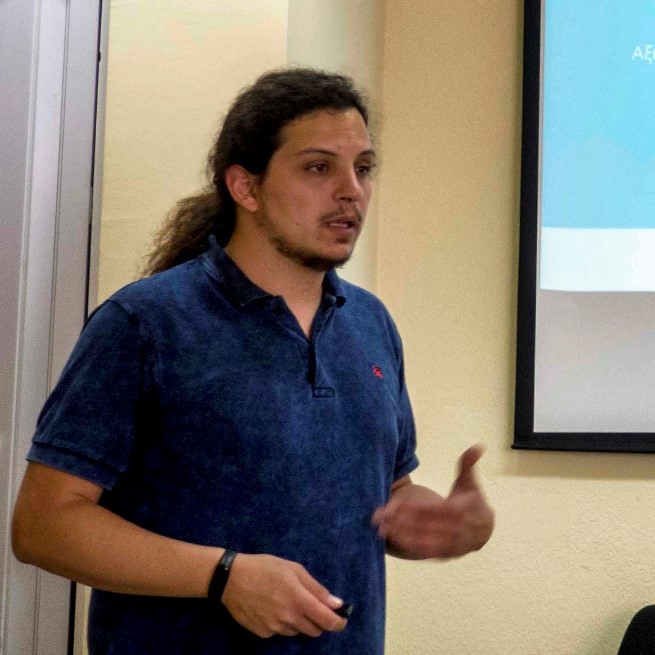 Dr Angelos Sofianidis is a Research Collaborator at the Department of Education at European University Cyprus, and an Adjunct Faculty Member of the Department of Early Childhood Education at the University of Western Macedonia (Greece). He has a PhD in Science Education (Aristotle University of Thessaloniki), a Master's in Didactics of Chemistry and New Educational Technologies (National and Kapodistrian University of Athens), and a BSc in Physics (Aristotle University of Thessaloniki). He has also completed professional training on Special Education, and on Intercultural Education (University of the Aegean). His research interests focus on the promotion of collaborative approaches in Science or STEAM Education (Early years, Primary and Secondary Education), on the use of immersive technologies in Science or STEAM Education, and on students' inclusion in Science or STEAM Education with respect to their diverse needs. He currently works in European-funded projects focusing on the promotion of STEM and entrepreneurial skills in disadvantaged women (FA-ST), and on the development of HE students' knowledge and skills regarding Open Science (ENREAC-HEI)
Mrs Christina Varnava Vasou (PhD candidate)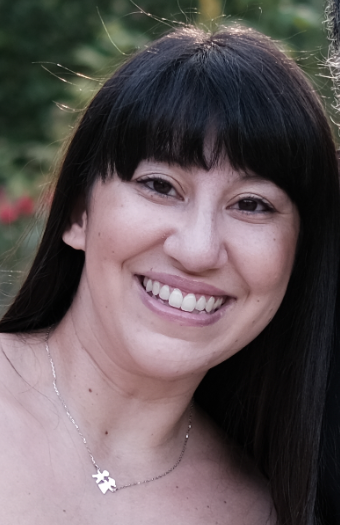 Mrs. Christina Varnava Vasou has a Bachelor of Science degree in Computer Science and Master of Arts on Technologies of Learning and Communication combining her science background with an educational perspective. Ms Vasou is currently a PhD Candidate at the European University Cyprus, focusing on educational technologies such as mobile devices and robotics and their prospect in STEAM education. Her researched areas of interest revolve around educational technologies, educational robotics, mobile learning, serious games and coding for young students. Mrs Vasou is an active Computer Science teacher in the private sector since 2015 and a Research Assistant at the European University Cyprus since 2014 which allows her to combine theory and practice. Amongst her occupations she has additionally been a school consultant and teacher trainer in various issues involving incorporating ICT in STEM/STEAM subjects with emphasis on mobile devices, gaming platforms, educational robotics technologies and many more. She has additionally been a member of the ICT – Enhanced Education Laboratory (ICTEE) laboratory of the European University Cyprus since September 2015.
Ms Panayiota Anastasi (PhD candidate)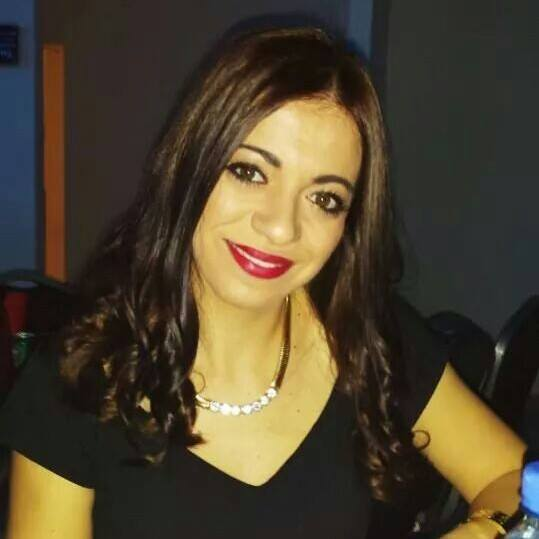 Ms. Anastasi Panayiota is a Phd Candidate at European University Cyprus. She received her BA. in "Primary Education" (2009) and a M.A. in "Language Pedagogy" from the Department of Education of University of Cyprus. Her research interests focus on Language Teaching, Literacy, Multiliteracies and Literature instruction. Her PhD is focused on the teaching of Literature through the use of mobile devices and augmented reality apps. During the past eleven years, Ms Anastasi has been working as a teacher in primary schools of Cyprus. In the past three years, she has been involved in EU funded research projects, including the Erasmus+ project Living Book
Ms Lasica Ilona-Elefteryja (PhD candidate)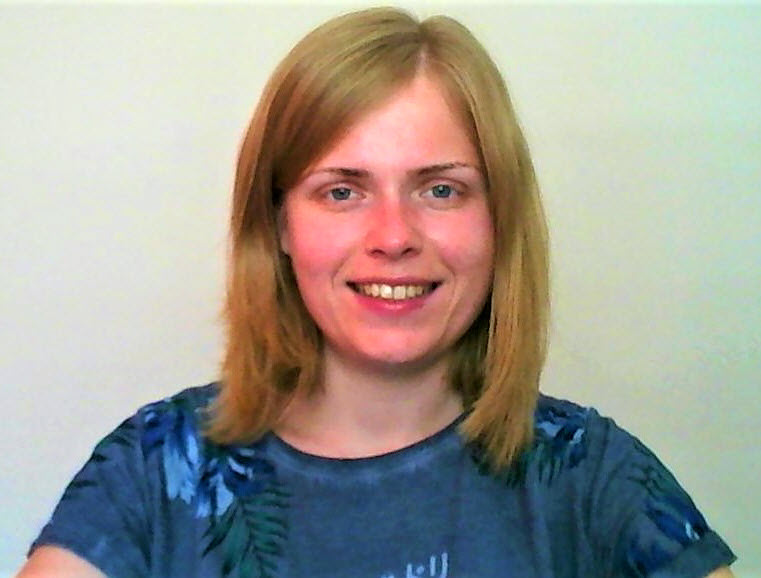 Ms. Lasica Ilona-Elefteryja is a PhD Candidate at the European University Cyprus. She received her BSc. in "Digital Systems" (2010) and a M.Sc. in "Technology Education and Digital Systems" (Track: e-Learning) (2012) from the Department of Digital Systems University of Piraeus, Greece. Her research interests focus on Technology Enhanced Learning and Training, Innovation in STEM Education, Vocational Training and Lifelong Learning. During the past six years, Ms Lasica has been involved in more than ten EU funded research projects. Her research accomplishments include a number of articles and papers in international conferences and academic journals. She is a member of the ICT – Enhanced Education Laboratory (ICTEE) since March 2016.